Biolase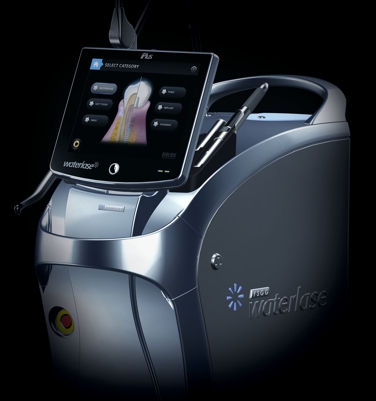 Waterlase
-The Waterlase avoids the trauma of the drill to preserve more healthy tooth structure.
-Waterlase treatment can avoid the needle, meaning faster treatments and no uncomfortable after effects like a numb lip or tongue.
-Waterlase treatments are more comfortable and relaxing reducing stress and anxiety.
-The Waterlase supports the concept of conservative dentistry.
-There is enough retention from the Waterlase so the dentist only needs to remove the decay and the filling material will stay strongly in place.
-Waterlase treatments may not require anesthetic, thus the patient is able to let the dentist know that their bite is perfect.
-Since the patient is not numb with the Waterlase, the patient can eat and drink immediately after the procedure.
Learn about Waterlase at http://www.waterlase.com/index.html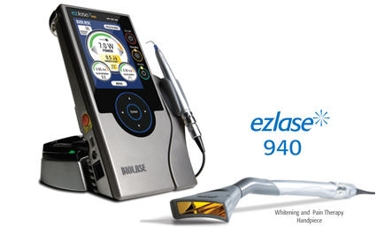 EZlase Advantage
EZlase Diode laser provides the latest assistance for soft tissue services, as well as laser cleanings.
20-minute Whitening and Temporary Pain Relief
EZlase is the only diode laser that offers 20-minute full-mouth whitening and is FDA cleared for temporary relief of minor pain.
- Soft Tissue Procedures
- Hygiene
- 20-minute Laser Whitening
- Temporary Pain Relief
Learn More at: http://www.biolase.com/products/ezlase/index.html
Below you will find a short kid friendly video on Biolase